Best Cybersecurity Search Firms & Recruiters 2019
As cybersecurity is becoming more and more popular each day it's also important to mention that there is a shortage of skilled people within the industry. Many recruiters create specific cybersecurity departments so they can stay competitive and fill the gap. According to the Forbes, it is expected that cybersecurity market will hit $170 billion by 2020 and cybersecurity jobs are expected to reach 6 million by the end of 2019. It's not a secret that the rapid growth rate of the industry requires a professional approach from some of the best infosec recruiters.
In a recent interview, Karla Jobling from BeecherMadden (a top UK cybersecurity recruiter) reveals that at first cybersecurity companies wanted to hire as many people as possible. However, now they are more concentrated on how to find not many, but just the right people for the right position. It is extremely important for a recruiter to match the candidate's expectations with the requirement and the corporate culture of the client company.
List of best cybersecurity search firms for 2019
3P&T has been sucessfull in recruiting people in various areas of cybersecurity. They are one of the best cybersecurity recruiters in the area of Seattle, USA. A great UK-based company which is extremly trusted among the infosec professionals in Europe They are always ready to provide expert advices to their clients.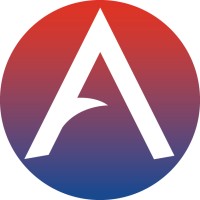 Alta Associates is based in New Jersey, USA and performs custom searches for the most senior level executive roles in the cyber industry. They also deal with risk management, privacy, compliance and governance.

The company is based in London, but they operate internationally with a special focus on cybersecurity and risk management recruitment.They specialize in providing key infosec and law enforcement skills across all sectors.
They specialty is recruiting and staff augmentation in the short or the long term. They establish trusting relationships with their clients to identify their true neeeds of talent. Another good addition to our cybersecurity search firms list.
The company provides a platform both for companies to look for potential talents and for people who are looking for a career in the cybersecurity industry as well. They have a dedicated team of cyber security and business risk that provides individiual solutions.
Cyber Exec is headquartered in the Houston, Texas, but operates internationally also in cities like Tokyo or London for example. They definitely know how to find the best C-level employeees.
This company is among the best cybersecurity search firms in the state of Minnesota, USA and is in bussiness since 2009.
Another top cybersecurity recruiters that work together with some of the biggest cybersecurity leaders and their teams to hire skilled information security professionals.
The company was launched in 2008 and is currently one of the leaders on the cybersecurity recruitment companies in the UK. You can easily find a role, find people or find an advice on their website.
Another UK company with owners that has been into international recruiting services for more than 20 years. Their information security department works closely with the experts to provide the perfect solution to their clients.
Redbud has a national reach in the USA and is looking to source all kind of positions from Analysts or Engineers to CISOs. They are well known within the industry and can provide some of the best cyber talents.
The firm serves clients globally in the fields of information security, corporate security, risk management, governance, compliance and business intelligence.
A leading global recruiting firm focuses in the Cyber Security industry in USA, Europe, APAC and LATAM.
Sheild Security Recruiters have the global expertise and knowledge to bring you the quality Cyber Security candidates you deserve, expect and need.
Wolf Hill Group is a national recruitment firm focused on the Cybersecurity industry. With more than 75 years of leadership recruitment experience among its founders, we excel at building leadership teams for enterprises, startups, and venture capital. Our network of information security leaders are at the forefront of defending the cyber attacks running parallel to the growing vulnerability trends in quantum computing, cloud computing, IoT, AI, machine learning, Big Data and analytics, online payment fraud, and social media.
This was our latest list of cybersecurity search firms. We hope that you will find what you need. Feel free to contact us if you want to add a company to our list.