10 Cybersecurity Podcasts You Should Listen to in 2018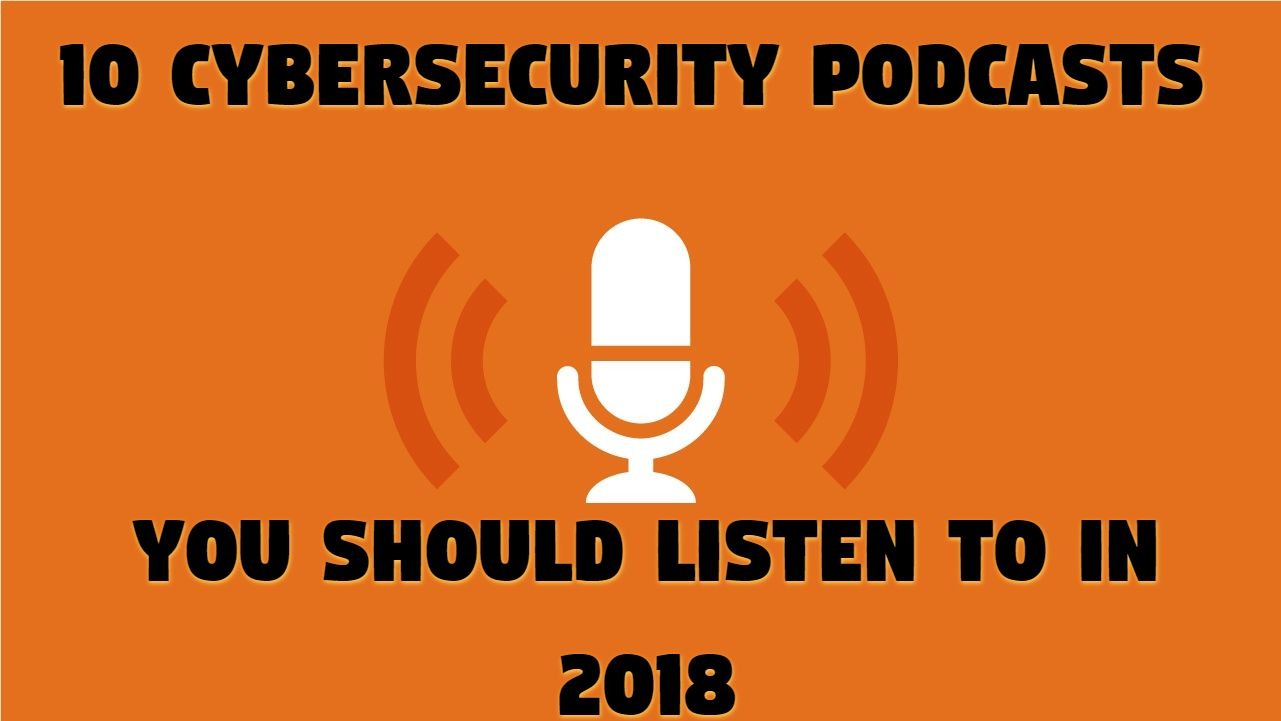 In the past couple of years podcast are gaining popularity and are one of the easiest and most convenient way to learn the latest news and information.
Cybersecurity podcasts didn't have a particular influence on the boom of podcast popularity as a whole, but there are still plenty of good shows that deserve your attention. Many IT people from simple observes to some of the biggest experts in the field have used this method to provide useful advices to the audience. Even some of the major enterprises are looking for the best cybersecurity podcasts to listen and take care for their IT infrastructure.
On CyberDB we have created a fresh list with some of the best podcasts related to cyber and information security. Check it out next time when you have some free time or even when you are stuck in traffic and want to learn something useful. These shows cover everything from simple endpoint and data security matters to comprehensive security operations and incidents. You are about to find a great range of topics, different opinions and anything that suits your listening needs. With so many great podcasts out there it's impossible to feature them all in our list. Feel free to contact us if you want to share with us your favorite cybersecurity podcasts and include them in our list.
Cybersecurity Podcasts List 2018
An Australian award-winning program for IT professionals. The radio host and producer Patrick Gray gives you the latest security news and predictions. He invites guests to discuss everything from hacking through protection and evolving cybersecurity trends.
Hosted by the executive producer Mike Miller the podcast of the Open Web Application Security Project is another great way to get into the community of InfoSec professionals. The people behind the AppSec conferences know definitely what they are talking about.
It is a great independent Infosec podcast created by Ben Sapiro, Dave Lewis and Matt Johansen. There is a new episode every few days and it is a cool source to learn the most up-to-date news and security roundups.
A weekly podcast hosted by Steve Gibson and Leo Laporte and they spend around two hours to discuss important security concerns from latest news to local problems and the best solutions. The show focuses on personal security and it often offers solutions to the audience on how to resolve problems and boost their own information security.
The Defensive Security podcast rounds up recent information security news and tries to identify key lessons that you can use in your everyday life in protecting your or your client's businesses. Hosted by Jerry Bell and Andrew Kalat this podcasts offers new episodes two-three times a month.
The hosts Andy, Martin and Steve conduct interviews with cybersecurity leaders and other personalities in the InfoSec community nowadays. It is a not-to-miss entertaining podcast which is held every two weeks.
The hosts Josh Bressers and Kurt Seifried have created this show back in 2016, but it already has more than 34 episodes with a new one every week. They cover various cybersecurity topics with a special focus on the open source software.
Hosted by the cyber security aficionados and researchers Tom Eston and Scott Wright this podcast offers an overview on security, privacy, the Internet of Things (IoT), mobile technologies, and everything related.
The Cyber Wire is here to provide you easy to understand information related to the latest cyber security landscapes. Publish every weekday in the afternoon and hosted by David Bittner it can help you to get through your day easier.
The Security Ledger is a security website founded in 2012 and it has own podcast as well. The editors Paul Roberts and Robert Vamosi provide you with detailed insights and interview some of the leaders in the InfoSec industry.
CyberDB wishes you a happy listening!